NAMED ONE OF ARIZONA'S TOP LAWYERS
Well-known for attaining more acquittals than any individual attorney in the state of Arizona.
TUCSON, AZ CRIMINAL DEFENSE ATTORNEY
RECIPIENT OF ARIZONA STATE BAR 2020 TOM KARAS CRIMINAL JUSTICE AWARD The award recognizes that criminal defense practitioner who, during his or her career, has worked tirelessly to advance the principles of criminal justice by representing clients or the public with integrity, fairness, tenacity, creativity, brilliance and above all professionalism.
RICHARD L. LOUGEE
THERE'S NOTHING LIKE STANDING NEXT TO A CLIENT WHEN HE'S FACING LIFE IN PRISON AND HEARING THE VERDICT "NOT GUILTY ON ALL COUNTS."
In 1969, I was drafted into the army before I even had a chance to complete my education. I believe it's safe to say that this early experience had a significant impact on my decision to later pursue a career where I could be a full-time advocate for those in need.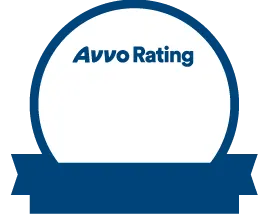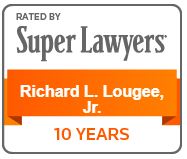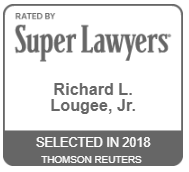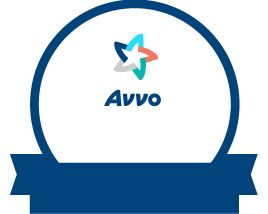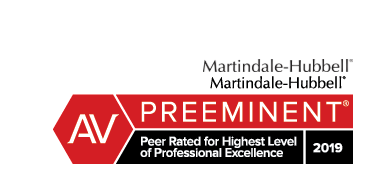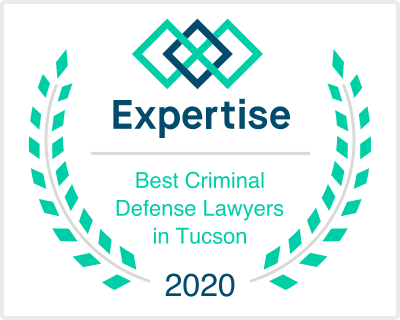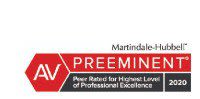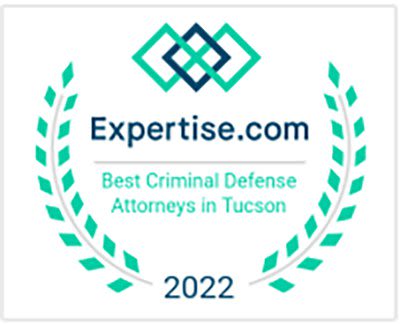 As Featured in The New Yorker
"My work in the El Grande case was covered by a variety of news sources, including The New Yorker."
- Richard Lougee
In 1997, three people were shot and killed in a South Side market known as "El Grande." My client was charged with murder, but I was able to get him acquitted by the jury in a total of 42 minutes. Still, that isn't even the full story. The real issue was that the prosecutor committed misconduct. After I filed a complaint with the bar association, the police investigated the matter, and he was later disbarred. For further information, I encourage you to read the full New Yorker article written by Jeffrey Toobin.
CHILD PORNOGRAPHY PROSECUTIONS ARE ON THE RISE
HARSH PUNISHMENTS
RUINED REPUTATIONS
A NEED FOR JUSTICE
HARSH PUNISHMENTS
The penalty for child pornography charges is draconian no matter how minor the offense, but I work to obtain a rational sentence.
RUINED REPUTATIONS
A conviction can cause you to lose your home, your job, and even your friends and family. I will fight to protect your name.
A NEED FOR JUSTICE
Varying levels of offenses should receive varying levels of punishment, and that's exactly what I strive to enforce.
When someone is charged with a horrible crime, people tend to jump to conclusions about what really happened. But not me. I believe that no matter what you've been accused of, you deserve to tell your side of the story. My job is to make sure the judge and jury hear it — loud and clear.
I have slowly reclaimed my life and I couldn't have done it without Mr. Lougee. I would highly recommend Mr. Lougee to anyone facing serious criminal legal problems.
[Mr. Lougee] seems to have an almost uncanny ability to know where the prosecution's lies and half truths are and exactly how to expose them. He's the best man to have in your corner.
I recommend the Law Office of Richard Lougee for even the most serious of cases, especially when dealing with CPS.
Acquitted 'NOT GUILTY' on all three class 2 felony counts! Rick and his team went over and beyond the call of duty. He saved my young life and fought to the final end. I owe him my life.
Rick is quite frankly one of the most intelligent and hardworking people I have ever met. Anyone who needs legal help should use him without hesitation.
What I appreciated about Rick is that he's a tough attorney with compassion. Rick was able to help us through the most difficult times for my son and our family.
BORDER PATROL AGENT CHARGED WITH CHILD MOLESTATION
After Mr. Lougee identified inconsistencies and a motive for the opponent's false accusation, the jury acquitted in less than one hour.
ACQUITTED
A COLLEGE FRESHMAN CHARGED WITH RAPE AT A FRATERNITY PARTY
A young woman, embarrassed at being caught giving oral sex to a freshman male, accused the freshman of rape. After investigation, Mr. Lougee brought to light the true story.
CHARGES DISMISSED
BAR PATRON WHO LEFT THE SCENE
Believing that he and his friend were in mortal peril, an engineer shot and killed a drunken man who followed them from the bar they had just left.
NOT GUILTY OF MURDER
SERVICEMAN EXONERATED FROM CHILD PORNOGRAPHY DISTRIBUTION CHARGES
A Marine Staff Sergeant with a spotless record was accused of distributing child pornography. Mr. Lougee had a forensic expert examine the Sergeant's computer to reveal it was not password-protected or used solely by him.
CHARGES DISMISSED
A SMALL BUSINESSMAN SUCCESSFULLY SUES POWERFUL OILMEN
When oil producers in New Mexico falsely accused a small business owner of breaching their oil transportation contract, Mr. Lougee obtained for the client a record-breaking sum of damages.
WON BREACH OF CONTRACT CASE
FIREFIGHTER ACCUSED OF CHILD PORNOGRAPHY IN COCHISE COUNTY, ARIZONA
When a Benson firefighter was charged with 20 counts of child pornography and 1 count of sexual conduct with a minor, Mr. Lougee teamed up with fellow attorney Ralph Ellinwood to defend him.
NOT GUILTY AT TRIAL
CHEF FALSELY ACCUSED OF MOLESTING DAUGHTER'S FRIENDS
When a young chef was accused of molesting and raping his daughter's friend, Mr. Lougee investigated the facts and got all charges dropped. Years later, a different friend of the chef's daughter made a similar accusation while under arrest herself. Again, Mr. Lougee stepped in again on the client's behalf.
CHARGES DISMISSED
EXTREME DILIGENCE & COMPETENCE CLEAR A COLLEGE PROFESSOR OF FALSE RAPE CHARGES
For this case, Mr. Lougee and a team of Tuscon lawyers and investigators worked relentlessly for two years in order to clear the name of a college professor accused of rape.
CHARGES DISMISSED
"IT IS BETTER 100 GUILTY PERSONS SHOULD ESCAPE THAN THAT ONE INNOCENT PERSON SHOULD SUFFER." - BENJAMIN FRANKLIN
Throughout my history of practice, I have continually challenged the criminal justice system to evolve and improve. Early on in my career, I remember working with a client who was wrongly accused of molesting his daughter. Other attorneys, including the prosecutor, claimed the research showed that children simply don't lie about those types of incidents.
However, I'm not one to accept anything at face value, especially from the opposing counsel. Because I had my doubts, I decided to dig deeper in my own investigation.
Ultimately, I decided to team up with a psychologist and a medical doctor to do my own research. The three of us put together a criminal defense team to examine a variety of statements made by children, and although you could not technically prove that any of them were lying, it was obvious that not all claims fit within a probable context.
To this day, I still consult with psychologists on many of my cases. I believe a team approach works best, and I'll do whatever it takes to protect someone whom I know has been wrongly accused.